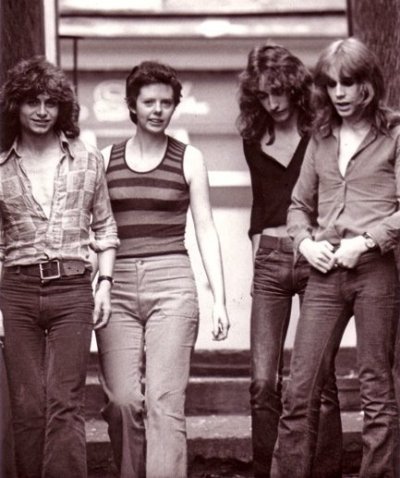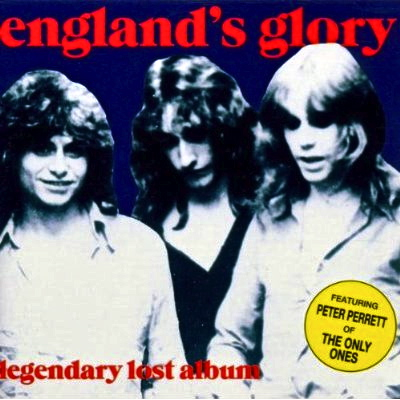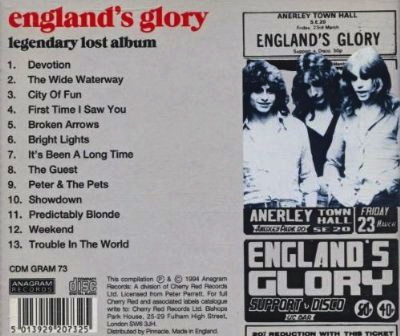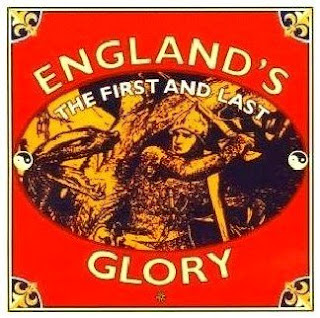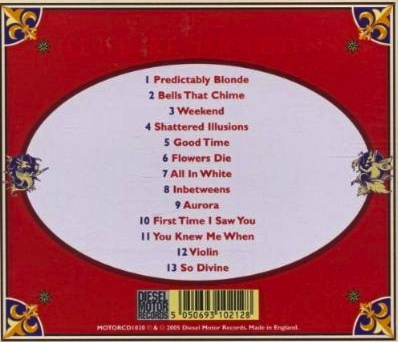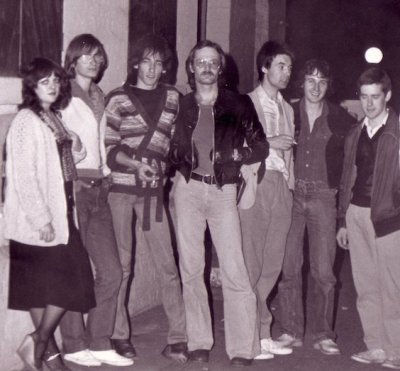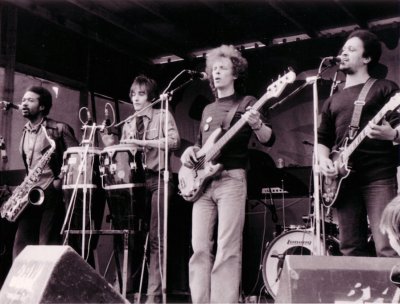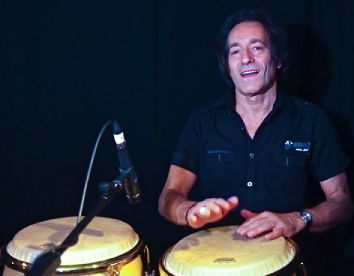 Jon began playing drums in a blues band in 1968 and, following art college, played in semi-pro psychedelic rock groups Plasma and They Bite before switching to congas and percussion and turning professional with Crew with whom he wrote several of the band's songs including, 'The Raven', 'No Chaser', 'Today', 'Lights Up Ahead'.
He left Crew in late 1972 and moved back to drum kits to form England's Glory as a vehicle for the nascent song writing talents of old friend Peter Perrett and the band was completed by bassist Harry Kakouli and guitarist David Clarke, the latter had previously played in They Bite and Plasma. England's Glory recorded a self-funded album in 1973 (later released as Legendary Lost Recordings on Five Hours Back on vinyl in 1987 and CD on Cherry Red) that attracted the attention of EMI's David Sandison who recorded further tracks at EMI studios that later were released as England's Glory 'The First and Last' on Diesel Motor Records.
England's Glory drifted apart in 1974 with Perrett forming The Only Ones in 1976 and Jon played with jazz-rock group Spine on congas and percussion before joining funk band Bandana that also featured Charlie Harper, later of The UK Subs, on bass. Bandana recorded demo sessions at RG Jones and later demo tapes caught the attention of Kokomo who showed interest in helping the band but punk was breaking and with gigs declining in the face of punk, Jon joined the music paper SOUNDS in late 1977.
He also received an offer to join the reggae/funk band Jabba, a multi-racial Brixton band formed from members of Cymande who had a big following in South London. Jon played congas with them until the final line-up broke up in 1986 after cutting two tracks that later appeared on Brothers On The Slide: The Birth of British Street Funk in 2005.
In 1981, whilst still at Sounds, Jon played percussion with the group Last Dance who recorded for 4AD. He also played congas and percussion for the writer Nick Kent's Subterraneans' single, 'My Flamingo' (Demon) and the unreleased Subterraneans' album also recorded for Demon.

Sounds music paper closed in 1991 and Jon became Publisher of Tower Records TOP magazine and editor of the Tower Guide To Jazz. He also started playing percussion with Chris Jagger and recorded on his albums Rock The Zydeco and Act of Faith.
Throughout this period, Jon wrote for many UK magazines including: Jazz on CD, Jazz At Ronnie Scotts, Jazz Express, Mojo, Record Collector and about drums and percussion for: Music Business, MI Pro, Music Mart and Rhythm as well as contributing to a number of books including: The Music Mart Guide to Drums, Jazz Rock A History, The Gramophone Good Jazz Guide and Tapestry Of Delights The Comprehensive Guide To British Music of the Beat, R&B, Psychedelic and Progressive Eras 1963-1976.1997, Jon wrote a regular column for Jazzwise magazine from the launch issue and in 2000 took over as editor and publisher and subsequently won the Jazz Journalist of the year at the Parliamentary Jazz Awards in 2006 and 2012 and was awarded an Honorary Associate at the Royal Academy of Music in 2014 for services to jazz.
In addition to playing, writing and editing, Jon has been commissioned to compile and write sleeve notes for the CDs: The Best Of Al DiMeola (Castle); The Real Birth of Fusion Vol. 1 (Columbia); Real Birth Of Fusion Vol. 2 (Columbia); Alphonse Mouson Mind Transplant (RPM); Tower Rocks: Underground Rock from Warner Brothers (Warner Music); The Demon Bible (Demon); Bodast Nether Street (RPM); Tomorrow The 50 Minute Technicolour Dream (RPM); Charles Lloyd The Atlantic Years Anthology (Warner Jazz); Eddie Henderson Capricorn Years (Soul Brother); Roland Kirk The Atlantic Years Anthology and DVDs: Miles Davis The Montreux Years (Eagle Vision); Jeff Beck Live At Ronnie Scotts (Eagle Vision).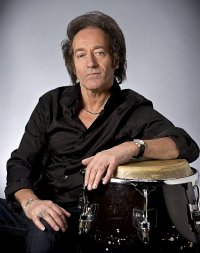 2011, Jon helped form a new latin-jazz group J-Sonics and after playing all the major jazz clubs in London, the group release their debut album, 'Different Orbits' on Lyte Records in Autumn 2015.
Jon now lives in Brighton.
'Casa Forte' by the J-Sonics
'The 12 Labours' by the J-Sonics
'Samba House' by the J-sonics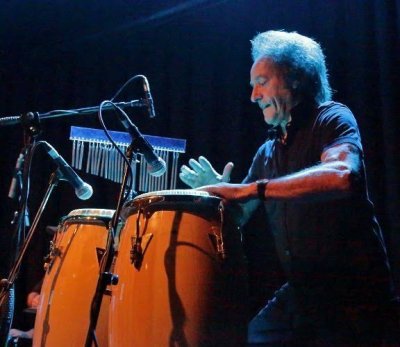 CONTACT: CREW